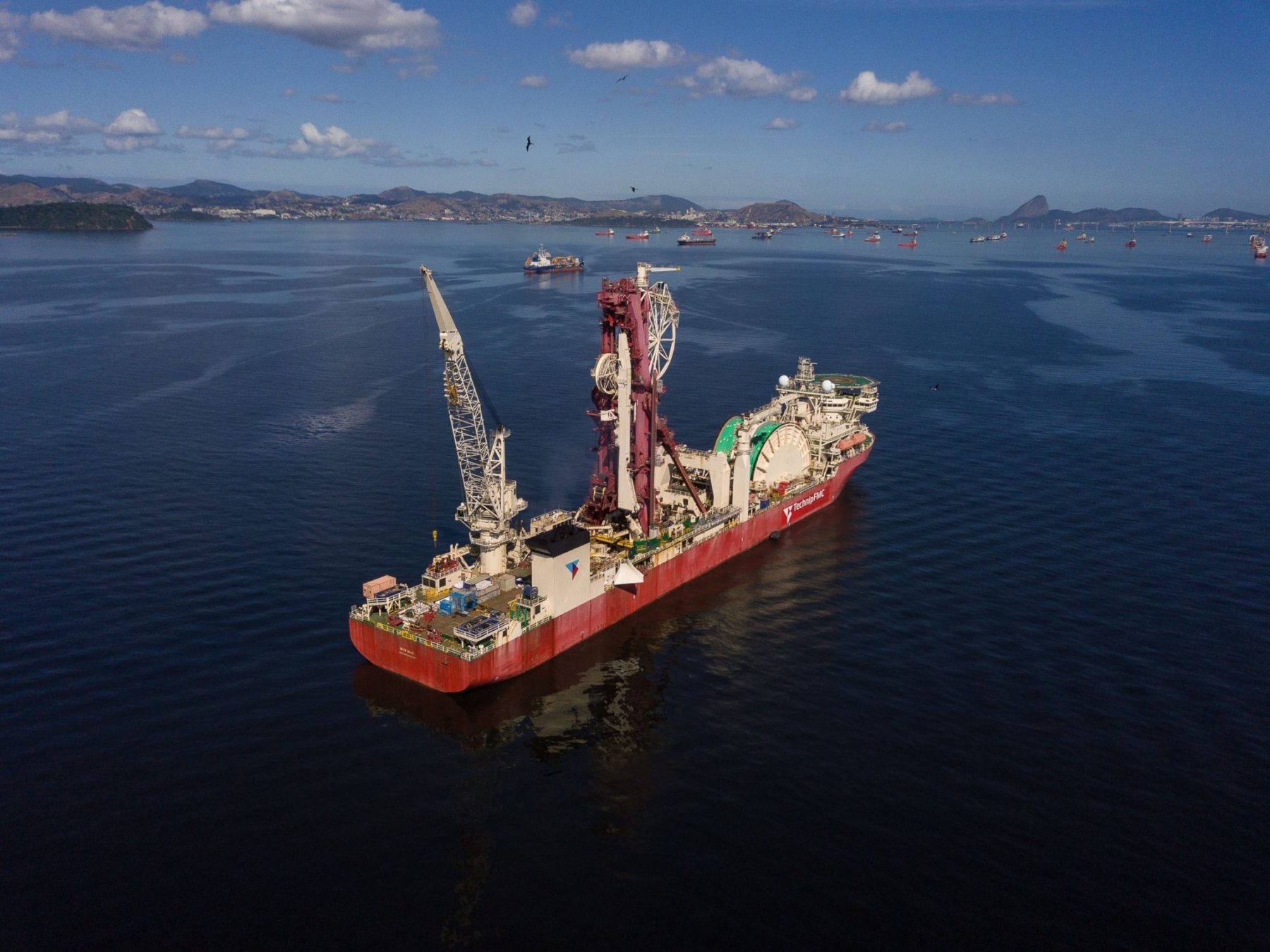 Project Engineering Support Manager at SEAL Engineering, a subsidiary of the TechnipFMC group, Olivier Vaisberg provides oversight and engineering for offshore and submarine projects for the oil and gas industries around the world.
Composed of engineers specialized in many fields (thermo-mechanics, naval architecture, structural, hydrodynamics, etc.), SEAL works mainly on projects with high added value (expertise, digitalization, R&D) and turnkey engineering, to through the TechnipFMC group, which responds to calls for tenders from oil companies (Total, BP, Eni, Shell, etc.).
Like INCONCEPT, SEAL Engineering specializes in offshore and subsea engineering: risers, flowlines and deep-sea structures. In addition to the activities dedicated to hydrocarbons, SEAL Engineering brings, at the request of certain customers, its expertise in the marine environment in green energy projects such as the creation of offshore wind farms or hydro-generator turbines.
"

Designing offshore infrastructures requires taking into account numerous environmental and technical constraints

"
For Olivier Vaisberg, offshore engineering must take into account constraints such as swell, current, corrosion, etc. But also constraints related to the materials transported (pressure and temperature), to logistics linked to the countries where the installation will take place or again the specificities of platforms and installation vessels used by manufacturers.
SEAL Engineering provides turnkey projects from subsea engineering, from concept to delivery, including the detailed design of the various structures. To do this, the company is organized into two poles that work continuously in symbiosis.
One focuses on research and development, strengthening the company's expertise on technical and digital issues (for example on vibratory, transient analyzes). The other division is responsible for the execution of projects from the concept phase to detailed engineering, including support for tenders (design, purchase, manufacture and installation) and training …
"

Thanks to our in-house know-how and skills, as well as the versatility of our resources, we rarely call on external engineers. We have many projects in progress and we have called on INCONCEPT to temporarily strengthen our team.

"
While the company has around thirty employees with varied skills who can easily move from one project to another, the many projects underway in September 2020 no longer allowed SEAL Engineering to respond to projects in good conditions.
Faced with the company's HR constraints and human needs, the company decided to call on the expertise of INCONCEPT to help it respond to an offshore development project in Brazil. Brice Pouagap, structural engineer at INCONCEPT therefore joined the company in September 2020 for a first phase of studies.
"We cannot afford to hire at this time. Brice, structural engineer at INCONCEPT, joined our team to respond to a call for tenders in Brazil."
Extremely technical, offshore installation projects require long phases of pre-studies, detailed design and installation. Olivier Vaisberg explains that SEAL must offer a turnkey design to respond to this call for tenders.
"

Detail engineering typically takes place over a period of up to two years of study. We also have the ability to respond to an expert problem over a short period of a few weeks, if our clients have urgent needs. If the tender is won by the TechnipFMC Group, we will begin the second phase of studies in summer 2021 for installation in 2022/2023.

"
While SEAL Engineering rarely calls on external service providers, Olivier Vaisberg knows Uyen NGUYEN, founder of INCONCEPT, very well. After working for many years together, notably at TechnipFMC and SAIPEM, the two men share common experiences on large-scale offshore projects. For SEAL Engineering, trusting the experience of over 20 years of INCONCEPT to support it in this project sounded obvious …
You too trust Inconcept for the design of your offshore and subsea infrastructure. Let's talk about your projects!